The registered office address has always been the major requirement for setting up a business almost in every country in the world. However, it is also one of the greatest expenses that come along with having a business. For that reason, virtual addresses are not losing their attractiveness, as they allow entrepreneurs to manage mail correspondence, hold meetings, and answer calls at any preferred location for a rather reduced cost. While registering either of the addresses comes with certain legal questions, it is crucial to understand the requirements set by law and then choose the most convenient and cost-efficient option.
What is a registered office address?
The registered office address is the main requirement for setting up a company in Europe. It is an officially registered seat that can be used for legal correspondence with governmental institutions (example: Companies House in the UK). While the law does not require you to register the address in the city of your business operations, you must still establish it within the country's borders where you've registered the entity. For example, if you will be conducting your business activities in Prague, you must have a registered office within the Czech Republic territory. It is important to note that a registered office address must be located in the same country as the head office (in some countries, the addresses must match).
Most firms offering office addresses will provide you with their address and an offer to handle and re-send all of your non-corporate mails arriving at that address. You will give your contact and personal address details, where you would prefer to receive the mails. In most cases, that only concerns official mails from legal institutions. Most companies will either charge an extra price for handling personal, corporate mail or will offer a different package with a virtual office address.
Prices for registered offices vary between the European countries. For example, such a service could cost between 120 – 250 EUR in Germany per month, and as little as 39 EUR per month in the Czech Republic.
What is a virtual office address?
The virtual address is often a preferred choice for entrepreneurs – both representing large and small companies. Virtual offices are a great way for smaller businesses to reduce costs, and for larger businesses – to include non-governmental mail correspondence. Furthermore, virtual addresses started gaining popularity during the COVID-19 pandemic when gathering employees in a single physical office is prohibited or limited in most countries. 
Virtual office addresses allow you to answer calls, hold meetings, and collect mail from the comfort of your home. What's virtual about it? Well, it will not be the actual place of the functioning of the business. You will be provided with a virtual address for working from home and a virtual mail service. Therefore, you will have a physical address but not a set location of operation. Some of the key benefits of having a virtual office address would be lower costs and the ability to hire people worldwide.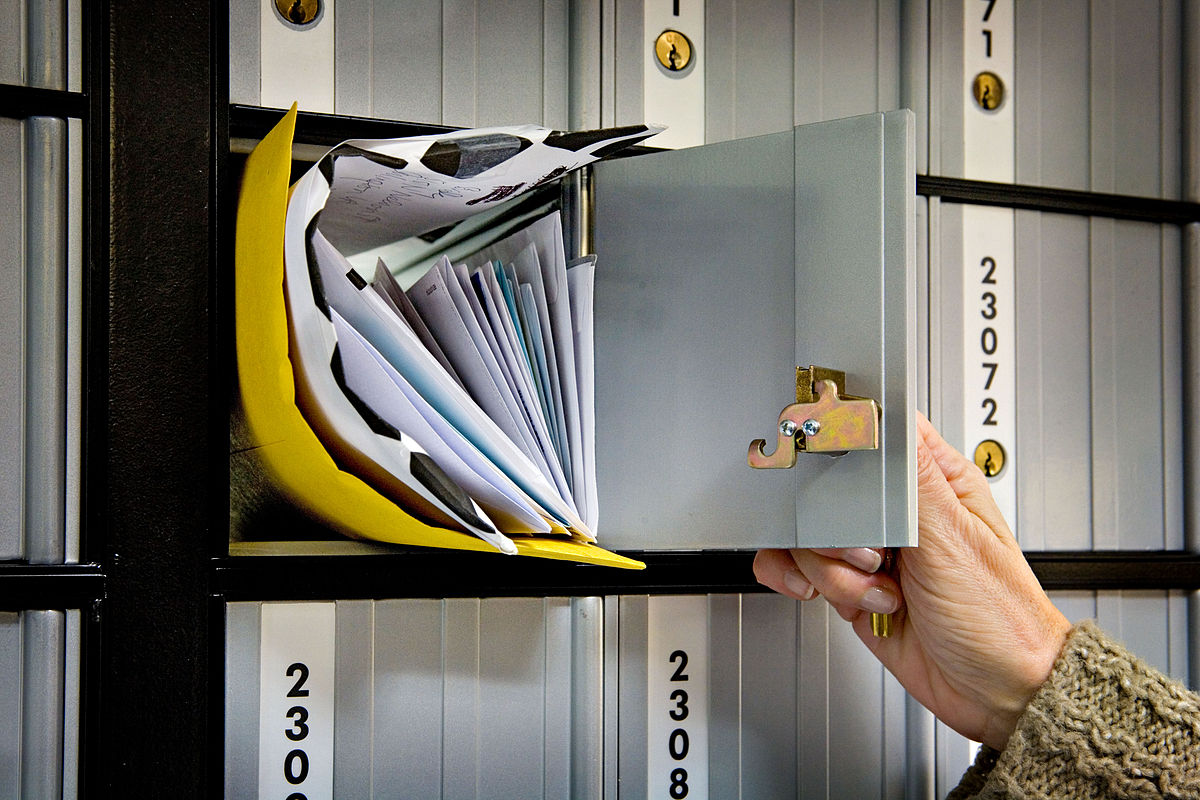 When it comes to the price, virtual offices are a cost-efficient solution and are especially popular amongst start-ups. In the US, such service will generally cost between $25 to $120 per month, in Russia – $20 to $100, in Hong Kong – from 77$ per month. In Europe, the prices for virtual addresses tend to be lower. The price for a virtual office in Germany starts at as little as $13 per month, in Czechia – from $20, in Poland – from $15, in France – at $13.
An important note: virtual offices generally can be used for registering a company, but opening a bank account or registering for a VAT number in the EU might be troublesome and will most likely require you to satisfy the requirement of having a physical business presence.
What is a co-working space?
Co-working spaces are exactly what they sound like: shared offices. They offer entire regular workplace packages, such as meeting rooms, kitchens, working tables, and conference halls. One of the benefits of such spaces would be having a community of different people instead of working alone from home. Furthermore, they often offer some very affordable plans, allowing you to rent anything from a table to a meeting room, which is also a very efficient way of planning the budget. Traditionally, co-working spaces have been perfect hubs for start-ups and freelancers, but recently, large corporations also started favouring this option. For example, Bloomberg reports that General Electric used co-working spaces for some of its employees as a working location.
Company domiciliation
Company domiciliation refers to the company's registered office address or the so-called "servicing office" used to conduct business activities of the entity. It is a physical address used for correspondence with governmental institutions. At the same address, mail and legal documents (statutory records) must be kept for the authorities. Generally, domiciliation services can be provided only by a limited number of professionals, such as attorneys and accountants, who will sign the company's representative domiciliation agreement.
Re-domiciliation is another procedure you may be required to go through if you decide to change your company's legal jurisdiction and move to a different legal address. Some of the cases in which this might apply to you include finding more favourable tax benefits in a different country or receiving additional financial incentives to move jurisdictions. To maintain the company's legal status, keep the associated bank accounts, and the gathered paperwork, you will have to go through re-domiciliation.
Conclusion
Choosing the preferred office address should be a weighted decision as it would direct the way entrepreneurs will communicate with the regional authorities. Furthermore, the preferred type of office will dictate certain legal frameworks for keeping legal records and collecting mail. Contacting a trusted local partner would be a great way to comply with the legislation and choose the most convenient option.
Scale Office has extensive experience helping companies worldwide set up their virtual or registered offices. With Scale Office's help, you can now take advantage of their new global service and choose a preferred location for starting a business. From there, Scale Office will take the lead and find a perfect office for you based on your needs and wishes. Scale Office can also support you in the following ways by:
Establishing your company

Supporting you in the incentives procedures and application for funds

Recruiting your local employees

Providing accounting and payroll services
 Providing access to an online platform that enables you to manage your European company from anywhere.